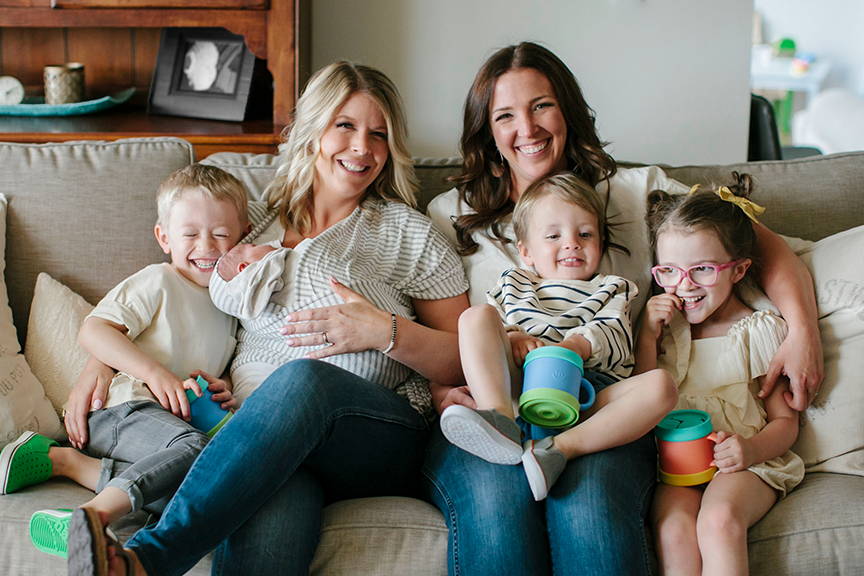 Two moms doing our best to raise happy, healthy kiddos. Since we met, we've been two peas in a pod, friends 'til the end and (most of all) momrades-in-parenting. 
Like many parents of small kids, we found outings to be stressful and unpredictable. We spent too much time cleaning and planning the next thing, we weren't able to enjoy the now thing. We wanted more. More room for a change of plans. More food in a bowl or belly, instead of on the floor. And, most importantly, more time having fun!
One afternoon while surveying the "kid-friendly" chaos at a local restaurant, we began to brainstorm solutions to make everyday parenting more enjoyable. What started as a sketch on the back of a napkin became the collection you see today - our designs are inspired by real life. We want to help parents stress less, adventure more and actually enjoy that glass of wine.